Loan stacking and credit card stacking have seen their share of both positive and negative views in the financial world. Consumers have stacked loans for legit purposes all the way to not-so-legit purposes and fraud.
Loan stacking is obtaining multiple loans from multiple lenders and is typically used to fund a high-ticket purchase. Credit card stacking is following the same practice, applying for multiple credit cards at the same time with the goal to obtain the desired credit amount between all of the cards.
Why would someone take such financial risks? For some people, when there's something that they really want to purchase, or they feel confident in their investment in what they are buying, they will oftentimes do whatever they can to make it happen.
Despite all of the financial and credit risks, there are still those who are willing to take said risks, such as:
Real Estate Investors/Flippers – Some investors who are short on cash to fund their deals end up resorting to credit card stacking to quickly build up enough capital they can borrow cash to fund their deals. While extremely risky, this practice is still used today by some investors.
Although loan stacking for mortgages has been seen as high risk and also used fraudulently, there are legitimate cases where multiple loans can and often are used to fund larger real estate deals.
In fact, back between 2013 and 2015, loan stacking more than doubled with 4.5% of loan applicants applying for additional loans the same day, according to Transunion (as reported by the Wall Street Journal). Whether or not these unsecured personal loans were used for real estate is unknown,
Entrepreneurs Funding Their Start-ups – We have all heard the stories… A hot new tech start-up and the latest success story was fully funded by an entrepreneur who maxed out his or her credit cards or used credit card stacking or loan stacking to obtain the capital they needed to launch their business. Unfortunately, although we do hear about the rare success stories, there's a mountain of untold stories of debt and bankruptcy due to this extremely risky gamble financially.
Small Business Owners – Sometimes life happens, especially with all of the changes and unfortunate events that 2020 brought to so many small business owners. Some have had to rely on credit card stacking or loan stacking to keep their business afloat during difficult times. Others had to utilize the stacking method to cover the costs of inventory or other business purchases to preserve cashflow. Regardless of the uses, there are both stories where this method worked successfully and stories where business owners were unable to pay back the debt.
Like with real estate, there are financially sound reasons where loan stacking may be the best option for a business owner when there are no other funding options available. Every situation and use case is different, and business owners need to weigh their risk tolerance and pros and cons of stacking loans.
Individuals To Cover The Cost of High-Ticket Coaching, Training, Events, Masterminds, or Courses – Prior to the availability of financing for coaching programs, options to obtain funds were limited. For many years, credit card stacking has been used at seminars and by coaches, consultants, and trainers to help individuals get the funds they need to invest into their programs. Depending upon the individual who stacked credit cards or loans, the end result may have been successful, or not.
Loan stacking to obtain the capital needed to pay for high-ticket services can come with high risks, especially if the individual obtaining all of the credit cards or loans is maxing out their credit.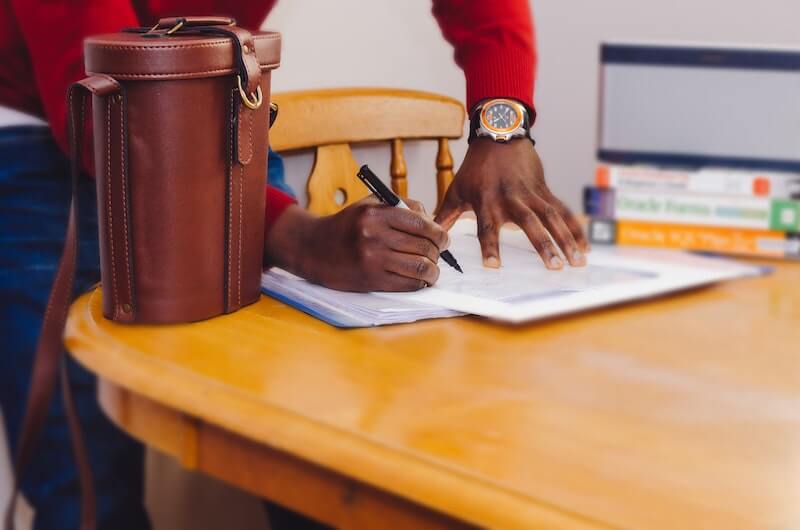 What Are The Risks Of Loan Stacking Or Credit Card Stacking?
Flagged as High Risk – Lenders and credit reporting agencies view an individual who applies for multiple loans at the same time extremely risky behavior. This will inevitably lead to negative changes in their credit score and denials if the consumer continues to apply for loans in a short period of time.
Additionally, if the borrower ends up using most, if not all of the credit or loans for a large purchase, this will have a dramatic negative impact on their credit score. A sudden credit utilization spike combined with a much higher debt to income ratio will further damage their credit.
Depending on the individual and how long the high amount of credit is used, this can negatively impact an individual's credit score for many years, and end up costing them even more in the long run as they will pay higher interest rates in the future with a lower credit rating.
Violation of Terms Agreement – Some loans specifically state within the terms that the borrower is prohibited from obtaining other loans for the same purpose. This could cause the first loan (and others) to automatically go into default where the loan is called and must be immediately paid back in full (plus any other fees, pending the loan terms and agreement). If the borrower already used the funds and does not have the ability to immediately repay the loan(s) back, this can lead to extreme financial hardship including, but not limited to loss of vehicles or home.
A Mountain of Debt – If a borrower used multiple credit cards to obtain $50,000 of credit and used all that credit for a high-ticket product or service, that debt is going to hang around for a very long time.
For example, at an average APR of 17.89% and making more than the minimum monthly payment (let's say $1,000 is paid to the card each month), it will take 93 months to pay off. That's more than 7 years and includes more than $42,000 in interest. So that $50,000 loan quickly ballooned into more than $90,000.
Seen as Potential Criminal Activity – According to Transunion, "Loan stacking can be a lucrative crime. According to TransUnion data, stacked loans are four times more likely to be the result of fraudulent activity. In 2015, our study of lenders in the FinTech industry reported that stacked loans represented $39 of $497 million in charge-offs."
Credit Card Stacking Programs & Lenders
Despite the risks, there are still companies that provide credit card stacking software services to coaches, high-ticket seminar companies, and other high-ticket sellers which provide people the ability to apply for multiple credit cards to cover the cost of the high-ticket service.
Alternatives To Credit Card Or Loan Stacking
Line of Credit – For business owners, applying for a line of credit may be a much safer alternative to loan and credit card stacking. This single-source solution provides the business owner with a specific amount of credit which is always available to them, which they can draw from, as needed, and typically has lower interest rates than traditional credit cards and other loans.
Coach Financing – For individuals looking to obtain the funds needed to purchase a service from a coach or trainer, Coach Financing offers a solution that provides coaches the ability to finance their high-ticket coaching and services from $1,000 to $50,000.
Unlike traditional credit cards, loans obtained through Coach Financing provide borrowers with a fixed interest rate and a fixed monthly payment, saving potentially thousands of dollars throughout the life of the loan. Additionally, coaches and consultants do not have to worry about chasing payments or offering their own in-house financing program.
Loans through Coach Financing can be used for:
In order to apply for a loan through Coach Financing, an individual must use the application link provided by the coach, consultant, or trainer they are working with.
If you're a consumer interested in obtaining a loan for a course, coaching, or consulting, ask the individual you're working with to enroll into Coach Financing if they have not already so you can apply.
If you're a consultant, online course creator, or a coach, you can learn how to position financing in your business so you can expand your reach and provide a bigger impact to the lives of more clients.
Are You A Coach, Consultant, or Online Course Creator?