If you have ever offered in-house financing or payment plans for your coaching, courses, or consulting services, more than likely you have experienced the often time-consuming and frustrating sport of "chasing payments".
It's not a sport which every coach consciously plans to play in their business, it's something that oftentimes occurs naturally as a result of wanting to help your clients get access to your materials to help them in their life or business.
It may have started off with one simple question from a highly qualified prospect who asked, "Do you offer a payment plan?" That one question opens a door that houses an internal dialogue in which many coaches and consultants have had to face, and quite honestly it can be a struggle for many coaches.
To In-house Finance or Not to In-house Finance?
As a coach, trainer, or consultant, you want nothing more than to see your students use the materials and knowledge you share in their lives and business and see massive transformations and success. And that well-intentioned drive to see others succeed because of your materials can sometimes lead to business decisions that may or may not be best for your overall business or cashflow.
Before some coaches know it, the one or two clients they allowed to get on a payment plan can quickly become a much longer list of clients and monthly payment schedules they need to track, manage and collect on. Now instead of coaching you are collecting.
And that's how the game of in-house financing and "chasing payments" begins for many coaches. You meant well, you wanted to ensure everyone interested in your coaching had the opportunity to enroll, but sometimes there are unintended consequences.
No matter how good the intentions are of clients, life can, and often does happen. Anything from shifts in priorities, job or business loss, career changes, or once-in-a-lifetime pandemics can cause late or missed payments for your services.
Regardless of the reasons, these missed payments from clients may create a negative impact on your cashflow. And now you're wearing a new hat and have added another title under your signature, "Accounts Receivable".
Before you know it, some of the time that used to be invested into marketing your coaching business, courses, or other materials to attract new clients begins to be eaten up by making calls, sending emails, and negotiating with current clients because of late payments.
This costs your coaching business money in multiple ways. You're spending less time marketing, therefore you're enrolling fewer clients, generating less revenue, and on top of that you're chasing client payments.. This is not a trap any coach, consultant, or trainer ever wants to be in.
There has to be a better way… and there is.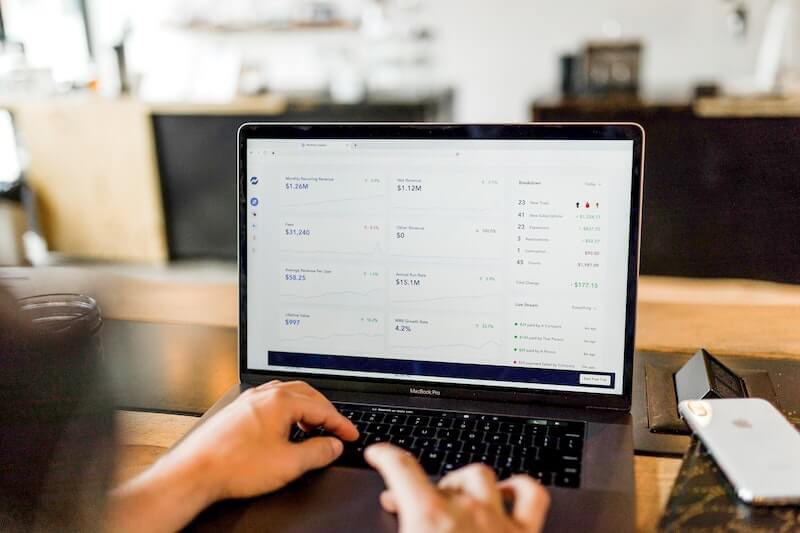 Introducing Coach Financing: The End of Chasing Payments.
We have created a new financing solution that provides you the opportunity to offer your clients payment plans for your services. Yes, you finally have a new way to enroll more clients into your coaching, consulting, or online courses. We provide financing for:
With our coach financing solution, you never have to spend time chasing payments, which has a direct and positive impact on your cashflow. But not only that, you can avoid recommending your clients to various loan stacking lenders to obtain the investment for your program.
With Coach Financing, You Can Offer Financing Without...
By freeing up your time chasing payments and providing your clients with a viable financing solution, you can:
How Coach Financing Works...
Once you're enrolled with Coach Financing, we provide you with your own custom branded landing page which you can send potential clients to so they can apply for financing for your coaching or consulting services. (In case you're wondering, there are many ways in which you can position financing in your coaching or consulting business via email, events, webinars, online, and more.)
Your client applies for financing, which just takes one minute, and getting pre-approved has zero impact on their credit score.
Upon applying, your client is provided with multiple financing offers from our lending partners. And depending on the amount they are looking to finance, your clients see offers for loans ranging from 12 to 60 months with low, fixed monthly payments.
Your client chooses the offer that best fits their needs and the funds are direct deposited into their checking account within 24 to 72 hours.
You simply ACH or debit their checking account and receive your funds for your coaching program, in full, and they are ready to enroll in your program.
You accelerate your cashflow by receiving all your money upfront and your client gets access to your high-ticket coaching program without having to make an upfront investment. A true win-win solution.
Now You Can Stop Chasing Payments And Begin Collecting Payments Upfront And In Full.
When you enroll with Coach Financing, your account is created within 72 hours. You'll have access to your custom branded landing page that you can direct your clients to, plus a full back-office which provides you with real-time data for all of the loan submissions, funding, amounts, and more.
If you'd like to see how others are using Coach Financing to increase their cash flow and get paid within 48-72 hours, take a look at some of our
case studies
.
If you're ready to offer financing to enroll more clients,
enroll into Coach Financing today
.
If you have any questions about how Coach Financing can help your business, please
contact us today
.