As an expert coach or consultant, your specialized knowledge has been obtained by your experiences, training, and expertise which has been developed, refined, and dialed in over the course of time.
Your specialized knowledge has great value and has the potential to provide a positive and oftentimes dramatic impact on the lives of individuals and business owners.
Because of this, many professionals get into the coaching, consulting, and training profession because they are driven to make a positive impact in the lives of others, it's your calling. This is why the coaching profession is truly one of the most rewarding career paths one can choose.
Many coaches and consultants are driven by the impact they can make on someone's life and/or business. These impacts are extremely measurable by the level of success and/or improvement a client sees in their life or business. And there's nothing more rewarding for a coach than seeing their clients succeed because of their training, coaching, or consulting.
The Coaches Journey: The Quest For Greatest Impact
Many new coaches who begin their coaching careers begin marketing their services on social media, through their website, and word of mouth. They are driven to find potential clients in which they know their specialized knowledge can provide the highest level of impact.
One of the quickest ways for any coach to increase their impact in the lives of others is by introducing and enrolling new clients into their high ticket coaching programs. Unfortunately, this does not come as easy as pushing the "Easy Button".
Not only do coaches need to up their game when it comes to marketing their training programs and coaching services, but they also need to find ways to enroll more clients.
Simply stated, for a coach to provide the greatest impact on the world while expanding their reach, they need to enroll more students into their programs.
It's a double-edge sword, but there is also a double-edged solution.
With Coach Financing, we provide a very unique tool which provides coaches the ability to drastically increase their reach and increase their impact. How? Financing.
By offering financing for your coaching, consulting, training, or courses, you can market to and expose your services to an exponentially larger group of people who may not be able to afford the initial investment into your various programs.
$319 or $34,500. How Much Do You Want To Pay Today?
There's a very good reason why Lexus is marketing their $319 per month lease for their 2020 UX Hybrid verses marketing the $34,500 starting price tag. It's the same reason why timeshares or any other high-ticket product lead with the monthly payments: Affordability.
For example, let's say that you're a small business marketing coach or consultant and your initial package is $5,000. You run Facebook marketing campaigns to get prospects into your automated webinar funnel where you instruct people to fill out a form at the end of your webinar to schedule a call with you.
Typically on your calls you learn about their pains, needs and ultimately determine if they are a good fit for the services and knowledge you provide. When they are, you let them know how you can help and to get started, the investment is $5,000.
You may bring in many clients this way, but what if there was one small tweak you could make which would have a dramatic impact on the number of businesses you could positively impact as well as your bottom line? It all comes down to how you position financing to enroll more clients.
What if you said something along the lines of, "Mr. Jones, we have two different options to get started today. The first option is a one-time investment of $5,000 upfront. And the second option is a payment plan that averages between $123 and $139 per month (as seen on our financing calculator), with the first payment due in 30 days. Which option is a better fit for your budget today?"
Regardless how your prospect answers, you receive your $5,000 upfront and in full. How is this possible?
Because with Coach Financing, we provide a simple solution for you to finally offer a financing solution to your potential customers without having to worry about offering in-house financing. It's fast, easy, and we work with people with perfect credit all the way to those who have more challenged credit that most lenders and credit card companies won't work with.
Here's How Coach Financing Works...
Step 1: You provide your client with the link to your custom landing page which we provide you after you enroll into Coach Financing.
Step 2: Your client fills out the initial application for pre-approval. This takes about one minute and does not have any impact on their credit score to see how much they are pre-approved for.
Step 3: Your client receives offers from our lending partners. These offers will vary, providing your client to choose the terms that fit their budget.
Step 4: Your client chooses a loan, proceeds to fill out the full application, and then receives their funds within the next 24-72 hours into their checking account.
Step 5: You check your back office, see the loan has been funded, and debit the $5,000 (in this example) out of your clients account and enroll them into your program. (We provide you with a full back office and dashboard where you can keep track of your applications, approvals, denials, amounts applied for, amounts approved for, and more all in real-time.)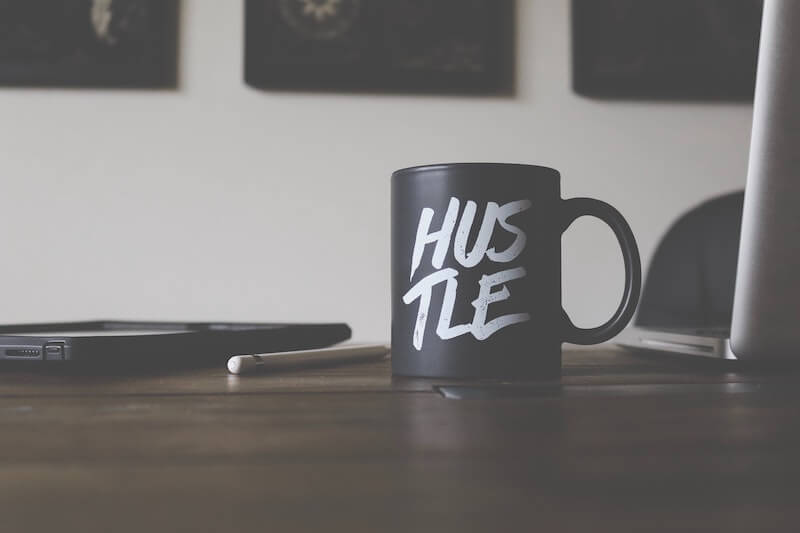 Offering Financing For Your Coaching Or Consulting Services Changes Everything.
Because you are provided with your own custom landing page for prospects to apply for financing, this is a link you can provide via phone, email, text, your website, or even live or recorded webinars.
This allows prospects to apply for and obtain financing for your coaching services even without you there. A simple coach marketing funnel could be built to instruct your prospects to apply for financing at the end of a webinar. And because you have real-time access to everyone who applies, as well as their contact information, you can easily follow up with them to get them enrolled.
Your mind is probably spinning with many ways you can integrate Coach Financing into your business. We work great for low-ticket offers from $1,000 to $5,000 and also high-ticket offers from $5,000 to $50,000 or more.
For those who sell from the stage (when in-person seminars become the norm again), you can provide a short code where everyone in the audience can get onto your landing page and then apply for financing without having to leave their seat all from their phone.
Now that is expanding your reach.
And that expands your impact.
You can now enroll many more students and clients into your programs because of the affordable monthly payment plan without having to use a credit card stacking or loan stacking program.
You can get your message out in front of more people as the payment plan option opens the doors to many new prospects you have not reached previously.
You can make a much larger positive impact in the world because you now have the ability to be in front of the masses who can now afford your programs and services thanks to financing.
And of course, now you can generate more revenue in your coaching, consulting, or online course business.
Yes, You Can Accomplish All of This Without...
Getting started in Coach Financing is fast, easy, and we can have you fully up and running within the next 72 hours.