We understand…
As a coach, consultant, or course creator, you have worked extremely hard to gain valuable experience and specialized knowledge.
You have a relentless drive and deeply-rooted motivation to share your knowledge to provide a large, meaningful impact on the lives of individuals and/or business owners.
You also have the power to change lives, transform businesses, and make a real, positive impact on the world around you.
Regardless if you're running a coaching business part-time, or you've set out to build a legacy around your coaching, consulting, and business methodologies, the desire to help others achieve success is a powerful driving force.
Whether the only product you offer is a $1,000 online course, or you run a large coaching business with multiple online courses or high-ticket coaching programs and masterminds, everything comes down to enrolling clients into your high-ticket coaching programs and services.
After all, clients are the lifeblood of your entire business. It matters none if you've created a 50-hour online video course which can fully transform someone's life, or if you've developed a proven marketing funnel that works 100% of the time for any business… if you're unable to enroll clients.
As a creator (referring to everyone who is a coach, consultant, or product creator), you wear many hats in your business. Besides constantly upgrading all of your specialized skills and knowledge, more often than not, you're managing the entire show.
From the managing the books, the marketing, the ad creatives, website content, email content, marketing funnels, video production, course creation, enrollments, promotions, on-boarding, customer service, networking, chasing payments if you offer in-house financing, hosting strategy calls, hosting webinars, and possibly hosting podcasts, writing books, and managing your membership programs and masterminds…
On top of juggling everything going on in your personal life…
Although we cannot help you with many of the normal to-do items above (we are big fans of outsourcing and highly recommend it to free up your time), what we can do is help you enroll more clients by making your services more affordable to more people.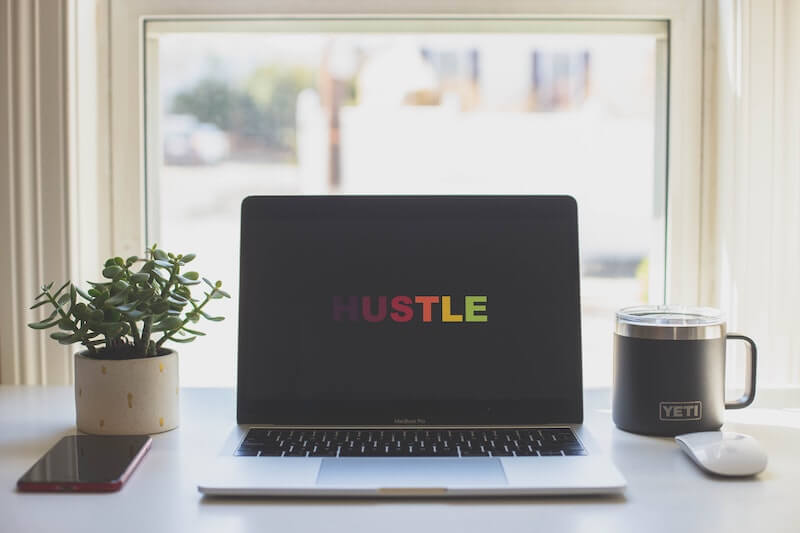 Why Use Coach Financing To Offer An Affordable Payment Plan For Your High-Ticket Services And Products?
Old School Financing Vs. New School Financing
For years, financing coaching services have been seen as "high risk" because of the many fly-by-night seminar companies and programs which would sweep into towns, sell their high ticket promises, and move onto the next city. The chargeback rate on coaching as a whole during the seminar boom was astronomical which caused rates for clients to skyrocket and fees for coaches to steadily increase.
But times have changed. The quality of coaching and products offered, coupled with clients having the ability to read reviews for coaches online has caused massive shifts in the industry as a whole, in a very positive way.
Fly-by-night high ticket seminars are a thing of the past and in their wake, a new breed of entrepreneurs have emerged who place great importance on their reputations, product and service quality, and are building real long-term businesses around their passions.
Because of the shifts in the profession, we have been able to create our own custom software solution that integrates into our lending partners which provide approvals for loans when an individual may have been denied otherwise. We are also able to obtain loan approvals for higher amounts for coaching and consulting services than individuals may have been able to receive elsewhere in the past.
All of this is why we are able to keep the financing fees low for coaches (only 5% of the amount you receive from the loan) and ensure your customers are receiving the best rates possible (which depends on their credit profile).
Now one important distinction we want to make sure that is clear is that with Coach Financing you only pay 5% of the amount you receive for your service or product that your client invests in.
Oftentimes people are approved for higher amounts than what they requested because of their credit profile. For example, your client may apply for financing for your $5,000 coaching program but receive offers from $5,000 to $10,000.
Some clients may opt to get the loan for $10,000 because they may need an additional $5,000 for another purpose, such as debt consolidation or possibly home improvement. And because the rates are often much lower than their credit cards, it makes financial sense for them to secure the additional $5,000.
You are only charged the 5% fee on the amount you receive from your client. We simply provide you with a document at the beginning of the month for loans you received for the month prior. You let us know the amount you received from each loan and we bill you 5% of the total amount you received. That's it.
We trust you to be honest with us, as you trust us to ensure that we fund as many possible clients for you.
It's important that you understand how Coach Financing works and how you can use it for your business. It's also equally important that you understand how it works for your clients.
Watch our overview video to learn more…
Old School Financing Vs. New School Financing
Let's say you're in high ticket sales with your own coaching program and you've enrolled in Coach Financing. You have your custom landing page which we created for you based on your logo and branding, and you're ready to start referring your clients so they can apply for financing for your coaching.
You come across a potential client and have a great strategy call with her and discover that she's a perfect fit for your coaching. In fact, she's your ideal client and you know for a fact that you can help her achieve the results she's looking for in her business.
But the conversation quickly takes a turn down a path you're far too familiar with… When you bring up the investment of $9,997 to get enrolled in your coaching program, she just doesn't have the money.
You know by using the Coach Financing Calculator previously that a $10,000 loan would have monthly payments somewhere between $246 and $278 per month, depending on an individual's credit profile.
You let your potential client know that she could finance your coaching program for $246 to $278 per month, depending on her credit, and she could take a look right now to see what she'd qualify for without having any impact on her credit score. She quickly agrees, goes to your financing landing page we provide you with, and the rest they say is history. You now have a new client and you receive 100% of your funds upfront and in full.
So what was this magic sauce we used to turn someone who was not able to make the upfront investment into your high-ticket coaching program and become a fully paid client?
Ultimately how Coach Financing works is extremely simple for your clients:
1.
Your client goes to your custom financing landing page and applies to get pre-approved for financing. This process takes about one minute and has zero impact on their credit score as it is what's called a "soft pull" on their credit.
2.
Offers for loans are presented by our lending partners on the following page. These offers may be lower or even much higher than their requested loan amount depending on their credit profile. Offers will also range in APR and loan term, providing your client with several options for their budget.
3.
Your client selects the loan that fits their needs and proceeds completing the application, which takes approximately 10 minutes. At this time, a hard pull is made on their credit to verify their identity and information they provided. A lender may ask to submit additional information for verification, such as an ID or copy of a credit card or bank statement and/or may want to speak on the phone with your client for verification.
4.
Your client receives the funds, in full via direct deposit into their checking account within 24-48 hours.
5.
You receive your funds in full for your services or product from your client (ACH, check, debit, wire, etc).
With Coach Financing, both you and your clients enjoy a streamlined process that was built from the ground up specifically to finance coaching, consulting, courses, and online certification programs.
Want to see how others are using Coach Financing to enroll more clients? Take a look at some of our
case studies
.
If you're ready to offer financing to make a bigger impact, reach a much wider audience, and enroll more clients,
you can enroll in Coach Financing today
.
If you have any questions about how Coach Financing, please refer to our
FAQ page
or
contact us
.