How The Coach Financing Solution Works For Coaches, Consultants, And Course Creators.
Our streamlined process makes offering financing for your products and services to your clients simple.

Send Potential Clients To Your Landing Page.
Once enrolled into Coach Financing, we will provide you with a custom-branded landing page to refer clients interested in financing your products or services.
Client Gets Pre-Approved For Financing.
Your client fills out a short pre-approval form which takes about one minute to complete. This process has zero effect on their credit report or score as we run a soft pull.
Client Selects Financing Offer That's Best For Them.
Your client is provided with multiple options for their loan ranging from loan amount, monthly payment, and terms. They simply select the financing plan that fits their budget and proceeds to the full application with out lending partner.
Funds Are Deposited Into Client's Checking Account In 24-48 Hours.
Once your client fills out any remaining documentation (10-15 minutes), our lending partners will approve their loan and fund their loan in full via direct deposit.
You Receive Your Funds, In Full From Your Client.
Once the funds arrive in your client's checking account, you can debt the full investment of your product or service. You receive your funds upfront and there is zero recourse.
Ready to offer financing for your coaching or consulting services?
Below are a few recent articles that may be of interest: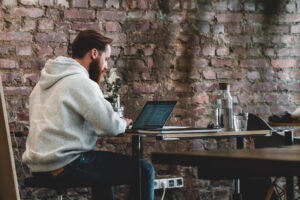 We understand… As a coach, consultant, or course creator, you have worked extremely hard to gain valuable experience and specialized knowledge. You have a relentless
Read More »