Are you ready to experience a quantum leap in your high-ticket coaching, consulting, or online training business?
By making one simple tweak in your marketing to potential high-ticket coaching clients, you can experience multiple breakthroughs professionally and financially in your business.
When you offer potential clients the opportunity to finance your services, you can:
Share your message with more people and make a larger impact. You can reach a much larger audience because financing opens the doors to many new potential clients who were unable to pay for your high-ticket programs in full.
Uncover new upsell opportunities. Financing provides you the opportunity to upsell clients into higher ticket offers that better suit their personal or business needs because their investment is spread out over the course of 12-60 months.
Enroll more clients. By offering clients the opportunity to finance your high-ticket coaching programs, consulting services, or online courses, you can dramatically increase the number of clients you engage. Financing will also reduce the number of lost clients or having to heavily discount your offers due to price.
Reduce your risk and increase cash flow. Those who have attempted to offer inhouse financing for their services often find themselves chasing payments which can have a dramatic impact on cash flow. When you finance your services through Coach Financing, you no longer have to chase payments and risk not getting paid. You get paid upfront and in full.
Offer a valuable payment alternative to your clients. Your clients will enjoy fixed monthly payments with a set term, often at a much lower interest rate than credit cards, which carry variable interest rates with much longer payoffs. This can save your clients thousands of dollars over the life of the loan.
Now before we dive in on how to position financing for high-ticket sales, it's important to understand how Coach Financing works...
Custom Landing Page – Once you've enrolled into Coach Financing, you are provided with your own custom branded landing page. This is the page where you'll send your clients to so they can quickly get pre-approved and obtain the financing they need to enroll into your program or course.
Obtain Pre-Approval & The Loan – Your client fills out a short application which takes about 60 seconds to apply for financing. Our platform will do a soft credit pull which has zero effect on your client's credit reports.
Immediately upon submission, your client will receive multiple offers from our partners with varying loan terms, monthly payments, and loan amounts. (Unlike many traditional lenders, our solution is unique in which we will work with individuals with challenged credit down to a 580 credit score.) Once your client chooses the offer that best fits their needs and proceeds to fill out their loan documents online.
Funds Arrive – Your client will receive their funds within 24-72 hours direct deposited into their checking account. (Timeframe depends on the time they apply or if it is a weekend or Holiday.)
You Get Your Funds Upfront & In Full – Once your client has received their funds, you can debit their checking account in full for your services.
From start to finish, you can have your funds within 48-72 hours of your client applying for financing.
Curious how much your client's monthly payment would be if they were to finance your service or program? Use the monthly payment calculator below:
Coach Financing Payment Calculator
Use the slider to determine your client's monthly payment.*
* The monthly payments above range from great to average credit. Challenged credit will have higher monthly payments. Loans from $1K to $3K based on 24 month terms. Loans $4K and above based on 48 month terms. Actual monthly payments may be lower or higher depending on your client's credit profile. For example purposes only.
Monthly Payments
Range From:
Use slider below to adjust
cost of your service.
How To Position Financing For Your High-Ticket Programs
We understand that you may already have high ticket sales and marketing funnels in place to enroll new clients and students into your programs. The options below provide you with ideas which you could implement and/or adjust to fit your specific needs when it comes to offering a new financing option.
Offer Financing For Coaching Over The Phone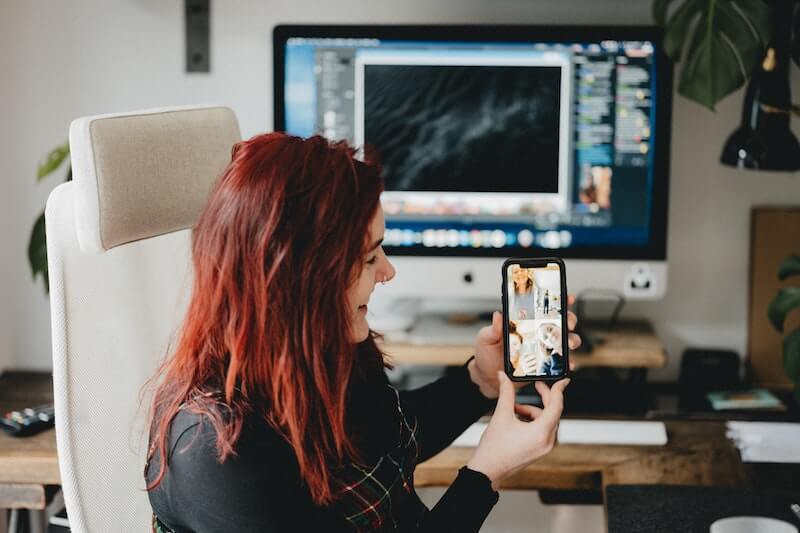 This is a very popular option when it comes to high ticket sales for coaching or consulting services. For example, let's say you run Facebook marketing campaigns to drive potential clients to a landing page, which directs them to an automated webinar. Your webinar explains the benefits of your coaching program, and your call-to-action is to fill out a form to schedule a one-on-one call with you to discuss the different options you have to work with clients.
Once you're on the phone with your prospective client, you discover their needs and ask questions to see if they would be a good fit for the services you provide. In this example, let's say your initial 12-week coaching program is $5,000.
You both determine your coaching program is a great fit and a worthwhile investment for your prospective client, and tell them to get started with your program is $5,000, as you normally would.
If for some reason your client cannot afford to pay cash or does not have the available credit on their credit cards, instead of losing them, you can now offer them a second option: Financing.
You could quickly use the financing calculator on the Coach Financing website to get a rough estimate of what someone's monthly payment would be to finance $5,000 and determine the payment would be between $120 and $140 per month. (Based on great to average credit. This amount will vary depending on an individual's credit profile.)
You could say something like, "John, I completely understand and actually work with many clients who are in the same exact situation as you. Based on our conversation, I know you can see how beneficial my coaching program will be for your business, right? What if we were able to do a payment plan, where the payments would be somewhere between $120 and $140 per month?"
John responds he can afford those payments and you direct him to your landing page (which we provide you) to apply. You can stay on the phone while John fills out the one minute application and walk him through the process. A few minutes later, John is approved and you make plans to follow up within the next 24-48 hours once the funds are received in his checking account so you can get him started.
At Coach Financing, we provide you with a full back office where you can view all the details about John's application including when they are funded so you know when you can obtain your funds in full (ACH or debit card.)
Offer Financing For Your Courses On Your Website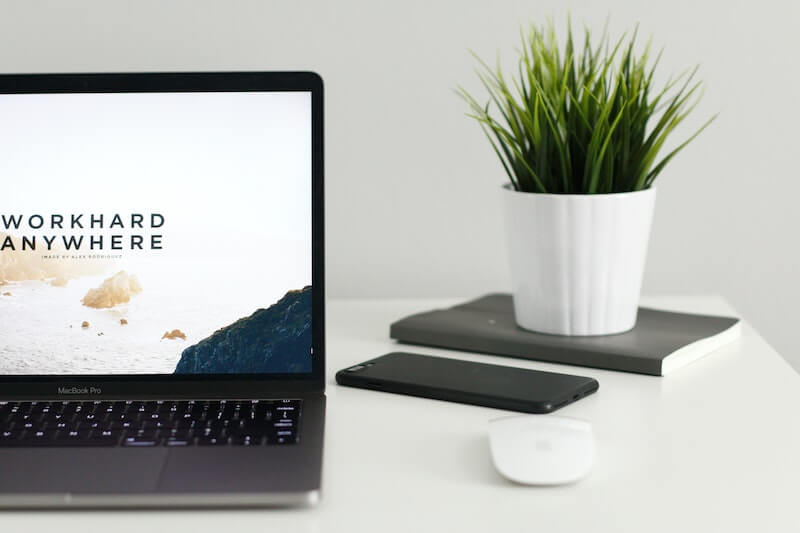 Depending on which business model you use to market your consulting, high-ticket coaching, or online courses, this may or may not apply to you. Although most coaches who offer high ticket services do not directly publish their pricing information online, as many online course sellers do.
This opens the door for many new marketing opportunities. For example, let's say you sell an online course on how to create incredibly successful B2B email marketing campaigns which generate leads for businesses.You sell your course for $1997 on your website.
Because you sell your course for more than $1000, you can use Coach Financing to offer financing for your course. Using the financing calculator, you determine that the monthly payments will run between $98 and $179 for your course. (Again, payment amounts will vary depending on a customer's credit profile. Loans under $3K are financed for 24 months. $4K and above are for 48 months. And yes, for much higher loan amounts, there are 60-month options available.)
On your website, you have your typical "Buy Now" button which leads to your online checkout. You could also add another option for potential customers that mention that you can finance your course with payments between $100 and $180 per month. Or you could mention that financing is available for under $200 per month and when customers see offers ranging between $98 and $179, they will be pleasantly surprised that the monthly payment is lower than the $200. (Or any other variations you'd like to test.)
To ease your potential customers' minds, you can also let them know that checking to see if they are approved for financing has zero impact on their credit score and the pre-approval process takes just a minute.
Because you have access to a dashboard which displays the loan applications, you can view the contact information of everyone who applied for financing and follow-up with them.
The above is just one example of the many ways in which you can offer financing for your coaching, consulting, online course, or certification programs on your website once you know how you can use coach financing in your coaching business.
Ultimately, providing your customers the option to finance your course greatly widens your market, gives you the ability to reach people with your message and courses, and can create a new revenue stream and new customers for your business that just wasn't possible before.
Offer Financing For Consulting Services On Webinars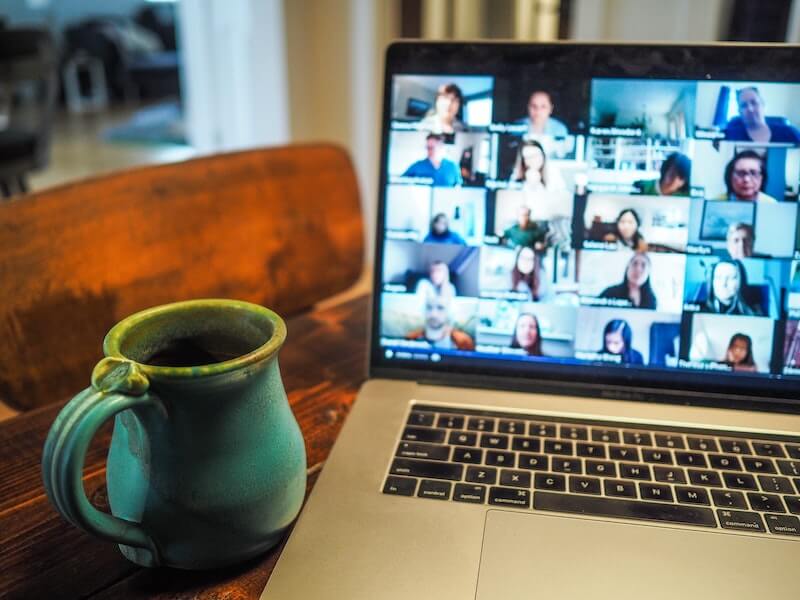 Maintaining cash reserves is critical, especially in this economy for small business owners. By offering financing for your services or coaching on your live or recorded webinars, you're providing a much needed solution that can help many individuals and business owners afford your offers.
In fact, many of our clients who are in high ticket sales offer their products and services through webinars. At the least, they use webinars for top of funnel marketing to introduce themselves and their service to their target audience to generate opt-ins for emails or long-form leads for phone calls.
Depending on which marketing funnel you use for your business, you have many options available to you when it comes to how to offer financing for your services on live or automated webinars.
For those of you who sell your high ticket coaching services or courses through live webinars, adding a few slides at the end of your webinar for financing could have a large and positive impact on the number of students you enroll.
For example, let's say you are a business coach or consultant who specializes in helping chiropractors double their business using an amazing marketing funnel you have perfected in six months or less. The investment into your program is $9,997.
Using the Coach Financing calculator, you see that the monthly payments for financing $9,997 would run around $250 to $280 per month, for great to average credit.
You host a live webinar with chiropractors and you present your offer to them as you normally do. But now, because you can offer financing for your program, you could add a new slide which provides a second, much more affordable option for your potential clients.
On your new slide, you can display the URL for your audience to go to apply for financing. You let them know that the monthly payments will range between $250 to $280 per month, depending on their credit profile, and applying to see if they qualify for financing and offers has zero impact on their credit score, as it is a soft pull on their credit.
Once your live webinar is over, you can log into your Coach Financing back office to view real-time data showing you the details of the financing applications. You'll have access to the names and contact information of the applicants. You'll also see the amounts they were approved for, whether or not they accepted an offer, and more.
You can then easily follow-up with everyone with a phone call or email regarding the next steps in your onboarding process and how you can obtain your payment in full once they receive their loan in their bank account within the next 48-72 hours.
Pre-recorded & Automated Webinars
The process in which you present a financing option for your services on a pre-recorded webinar can be similar (or the same) by providing either the pay in full option or monthly payment plan. One button can go directly to your checkout page where they pay with a credit card, and the other button can go to your custom landing page we provide you.
The difference here is that if you are running an evergreen webinar to market and sell your high-ticket services and products, you will want to log into your Coach Financing back office at least once a day to view the applications and approvals.
Timely follow-up is key, especially for those who have been approved, but have not yet selected an offer for some reason. You may find clients who applied for a loan to finance your $10,000 program, but because of their credit profile, they could be approved for $30,000 or more, for example. This may open up opportunities to have conversations with potential clients for upsells into higher ticket programs you offer that may be a much better fit for their life and/or business.
On the other side, although we do work with customers who have more challenged credit down to a 580 credit score, sometimes applicants may be approved for less than what they applied for.
For example, a potential client may have applied for financing for $10,000 to cover the investment into your program, but because of one of many potential factors on their credit, they were only approved for $5,000.
In cases where potential clients did not get approved for the full amount, you have multiple options, depending on your business model and/or other products and services you offer.
You may have a $5,000 program the client could start off with and then later upgrade down the road. Alternatively you could finance the remaining $5,000 on your own, keeping in mind all the risks of in-house financing such as chasing payments.
Another option, depending on your business model with evergreen webinars, is you could instruct people to contact you directly if they were interested in financing your services at the end of your webinar.
This way you can schedule a phone call with them, build a relationship, determine which packages or programs are the best fit for them, and then walk them through the process to obtain financing while you're on the phone with them.
You also have the option to instruct those who are watching your webinar to email you for more information about financing your coaching program. This could be tied into an automated email sequence with triggers depending on the actions they take.
Ultimately with live or recorded webinars, you have the freedom to design multiple financing funnels to fit the specific needs of your business and your clients.
Offer High-Ticket Product Financing Using Email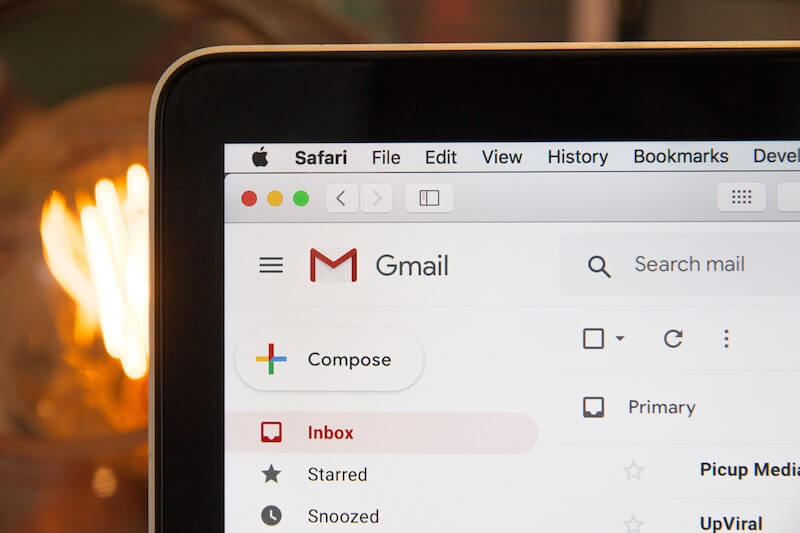 Typically with high ticket sales, phone or Zoom conversations with potential clients yield much better results than email marketing campaigns. Personal interaction and relationship-building is much easier using video or voice. However, there are many situations where setting up email campaigns for financing various products and services, such as online courses, may be a good fit for your business.
This all comes down to the type of high ticket marketing funnels you currently use (or want to create) to sell your products and services.
For example, let's say that you are a high achievement business coach and your current offering is:
A) Online course 1: $1,997
B) Online course 2: $1,997
C) Coaching 1: $9,997
D) Coaching 2: $29,995
E) Quarterly Seminar/Retreat/Mastermind: $14,997
Prior to the ability to finance your products and services, you sold option A and B via Facebook and YouTube ads that led to free reports and automated webinars for list-building. You then sold your courses via the automated webinars and email marketing campaigns. And the only option you gave to your customers was paying in full using their credit card or debit card.
Now that you have Coach Financing, you can add a slide in your webinar offering your customers the ability to finance your $1997 course for roughly $100 to $180 per month. (Amounts will vary depending on credit profile.) Just like the webinar example above, you can direct them to your page where they can apply for financing immediately.
Also, since you have their email address because they opted in to receive your reports or access to your webinars, you can have an automated email campaign running specifically talking about the opportunity and benefits of financing your course.
Not only can you sell more courses because you're now able to reach a much wider audience, but you can use financing as a lead generator tool for your higher ticket offers. How?
Let's say someone applied for financing for your $1997 course. You could have one of your high ticket sales reps logged into your Coach Financing back office watching for applications in real-time.
When they see someone apply for $2,000, but approved for $10,000 for example, that may be a good time to reach out to that individual and have a discussion with them about your higher ticket coaching program that they may or may not be aware of. It's possible that your coaching program may be a much better fit for them compared to your $1997 course, depending on their business or life goals.
This is just one example of many. The reality is that when you have the ability to offer financing for your products and services as a coach, consultant, or online course creator, you can get very creative when it comes to how you present financing.
You can use financing to make a bigger impact, reach a wider audience, and enjoy a (potentially very large) bump in your bottom line so you can continue to grow your own business.
Offer Financing For High-Ticket Coaching From The Stage At Conferences, Seminars, Retreats, or Events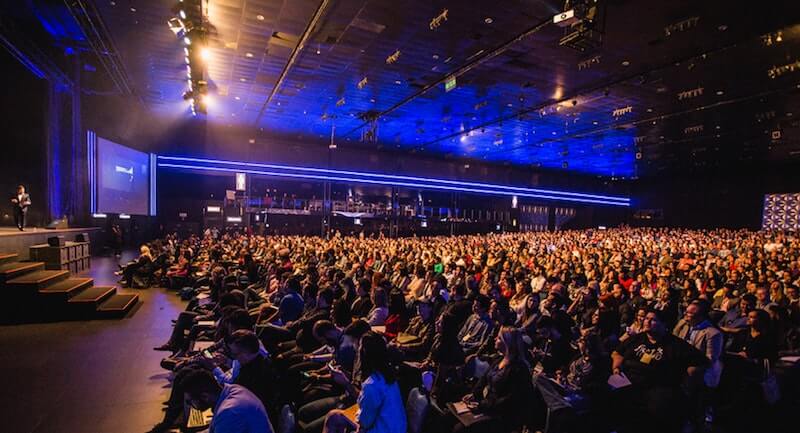 At the time of this writing, it is 2020 and this business model has shifted for the time being. However, when live events do make a comeback, offering financing from the stage is a real game-changer, especially for seminar speakers who do back of the room sales.
Because the process of both getting approved and securing financing is a simple process, this can easily be done over a mobile phone.
At the end of your presentation, when the offer is made for your products or services, you can instruct people to take out their phones, go to your website, or simply text a shortcode (which you'll also capture their cell phone number for future follow-ups, if you wish) and they'll have the link texted to them.
Audience members can apply for and get approved for financing for your product or service without ever having to leave their seat. This provides many additional opportunities for your business, as well as benefits to your customers.
For years, many seminar speakers and companies have relied on credit card stacking programs, or loan stacking to help customers obtain the amount of credit they need to make a large investment.
Unfortunately, that process can severely damage people's credit and lock them into paying high monthly payments for many years, possibly well over a decade costing them thousands of dollars in interest.
With Coach Financing, you are providing consumers with a financing option that provides them with a fixed interest rate, monthly payment, and a fixed term that is much, much shorter than credit cards. The risks are far lower and your customers can save many thousands of dollars, not to mention their credit.
Now how you position financing for high-ticket coaching when you're selling from the stage is entirely up to you, depending if you have employees or coaches who work with you in the back of the room, or if you are speaking solo.
If you have people you're working with for back of the room sales for your high ticket coaching, you could direct audience members to use their phones to apply for financing and then go to the back of the room to finalize their application.
This would provide your coaches or employees the opportunity to find out which program would be the best fit for the individual, just as you normally would previously. However, the big difference is that the customer and those you are working with will already know the amount they have been approved for (and what they can truly afford), as opposed to getting into a tough situation financially.
Ultimately, having Coach Financing as your financing partner for all of your products and services also gives you huge leverage over other coaches and consultants who speak on the stage and still offer two solutions to their customers: To pay in full or stack current and new credit cards.
Regardless of how you position your products and services to potential clients, Coach Financing provides you with nearly unlimited options for marketing and positioning. But not only that, you're providing a truly viable option to your customers that makes investing in your services much more affordable and will save them potentially thousands of dollars compared to using their credit cards.
Now as far as the process from start to finish, we have completely streamlined our financing solution to ensure it's easy to use.
How Coach Financing Works For Coaches Who Offer High-Ticket Coaching Programs or Products
Step 1: You enroll into Coach Financing. Once enrolled, we get everything setup on the backend for you, create your portal, and your custom landing page for financing. This process takes between 48 and 72 hours. Once your page is live, you are ready to start sending potential clients to your page to get approved for financing.
Step 2: As potential clients apply for financing, you'll have access to their contact information, loan amounts, denials, pending approvals, approvals, and more. You can then follow up with those applying and those who have been approved for financing to discuss your onboarding process.
Step 3: Once your client is approved, they receive their loan in full via direct deposit into their checking account. This process typically takes 24 to 48 hours before the funds are in their account. At that time you can debit their account for your coaching or consulting services.
Step 4: Once you receive your funds in full, you can onboard your client as you normally would if they paid for your services directly using their credit or debit card.
How Coach Financing Works For Clients
Step 1: Your potential client receives your custom link to apply for financing. Once on the page, they fill out the short pre-approval form. This runs a soft pull on their credit and does not have any negative impact or inquiry on their credit score. This process takes approximately 60 to 90 seconds.
Step 2: Upon submission, your client is then brought to a page listing out the loan offers from our lending partners. The offers here will be much different than going straight to our partners because of the process and partnerships and back-end software which have been designed specifically for coaching, consulting, and online education programs, certifications, and services.
Step 3: Your client reviews the offers and chooses the one that fits their needs. Now keep in mind, Coach Financing works with individuals down to a 580 credit score. This opens the doors to a much wider audience than many coaches and consultants may have worked with previously.
Also keep in mind that there are many factors which lenders look for beyond a credit score. Things like employment, income, debt to income ratio, where they live, how recently they applied for other loans, and more are all factors that go into loan approvals and denials.
The choices your client receives from our partners will vary on amounts offered, terms, and monthly payments. In many cases, especially for those with average to great credit, they will see offers for a little or even much higher than what they requested. It is up to your client if they wish to accept a higher amount if they have a need to use the excess funds for other purposes.
Step 4: Once your client selects their offer, they move into the full application which does run a hard pull on their credit to confirm their identity and information they submitted. This process takes approximately 5 minutes.
Step 5: Once the funds are deposited into their account, the coach or consultant debits their account for the agreed upon amount for their services.
In most cases, the process is fast and seamless. Typically there are no additional documents needed from your clients to our lending partners. However, there are some cases where lenders may want another form of identification, such as a credit card or bank statement showing your client's name and address, or a copy of their license. They simply upload the documents and the loan is deposited into their checking account in full within 24-48 hours.
Ready To Offer Financing For Your High-Ticket Coaching, Consulting, Or Online Courses?
If you have online courses, coaching or consulting services, or even certification programs which range from $1,000 to $50,000 (or more, as custom solutions are available), we can help you enroll more clients.
With Coach Financing, you're providing your clients with a valuable payment alternative which makes your programs much more affordable. They free up their working capital, enjoy fixed monthly payments at a fixed interest rate, and have a loan with zero prepayment penalties.
Best of all, if you have been in coaching for a period of time and have built up a list of prospects or those who could not afford to pay for your high-ticket coaching upfront, you can make Coach Financing work for you – FAST.
Many of our clients send out an email to their past clients, announcing that affordable financing is now available, with the link to apply for financing. We have had multiple clients generate well over $100,000.00 in new revenue in under one week using this method.